Price : $1930.00
Deposit: $200.00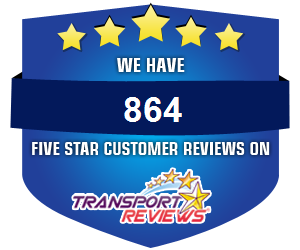 About This Quote
With enclosed shipping your vehicle is usually picked up within 1-7 days, using a covered truck, fully insured, door-to-door service. Recommended for classic cars, sports cars, and valuable vehicles you do not want to expose to the outside elements of mother nature.
Reference ID:
481232
Received:
1/25/2023 9:58:20 PM
---
Disclaimer:
ATTN! Due to the random and anonymous nature of this site it is advisable to call and have your quote verified. Please call 800 670 7112. We will try to accommodate what ever your needs are.